Your Oral Health Matters to Us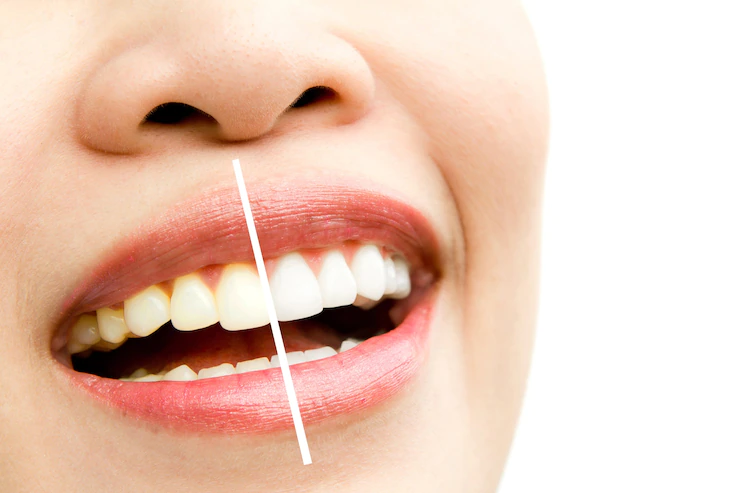 Dental veneers (sometimes called porcelain veneers or dental porcelain laminates) are wafer-thin, custom-made shells of tooth-colored materials designed to cover the front surface of teeth to improve your appearance. These shells are bonded to the front of the teeth changing their color, shape, size, or length.
We are one of the best Dental veneer providers in Manjeri, Malappuram district
Tooth whitening or tooth bleaching is the process of lightening the color of human teeth.Whitening is often desirable when teeth become yellowed over time for a number of reasons, and can be achieved by changing the intrinsic or extrinsic color of the tooth enamel.The chemical degradation of the chromogens within or on the tooth is termed as bleaching.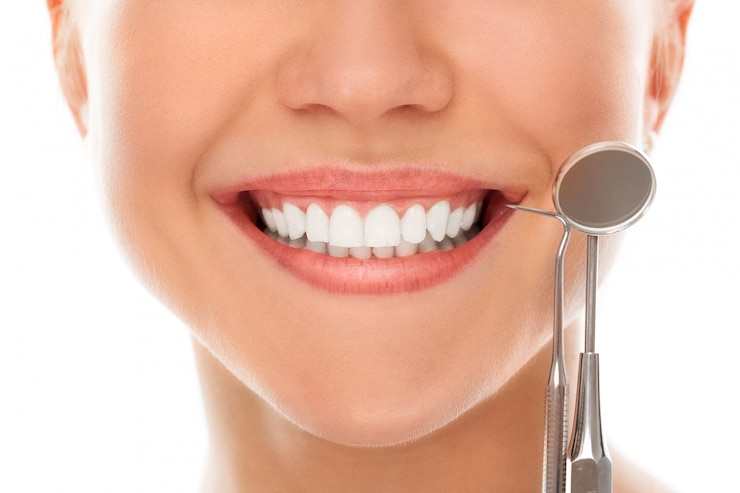 At Liberty we are experts at dental jwellery the Grills are made of several types of metal (often silver, gold or platinum) that are sometimes inlaid with precious stones; they are generally removable, though some may be permanently attached to the teeth. Gold grills can be made from 10-karat, up to 24-karat gold. The gold can be tinted yellow, white and rose color.
A bridge is a fixed dental restoration (a fixed dental prosthesis) used to replace one or more missing teeth by joining an artificial tooth definitively to adjacent teeth or dental implants.In dentistry, a crown most commonly refers to a dental cap, a type of dental restoration that completely caps or encircles a tooth or dental implant. A crown may be needed when a large cavity threatens the health of a tooth.[1] A crown is typically bonded to the tooth by dental cement. They can be made from various materials, which are usually fabricated using indirect methods. Crowns are used to improve the strength or appearance of teeth and to halt deterioration.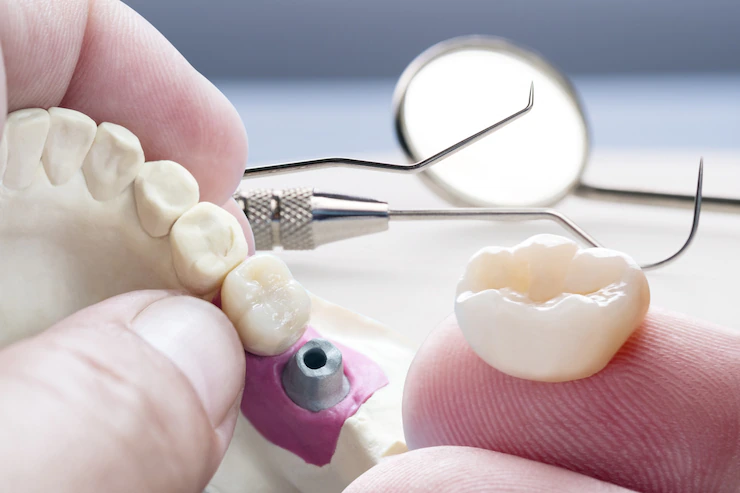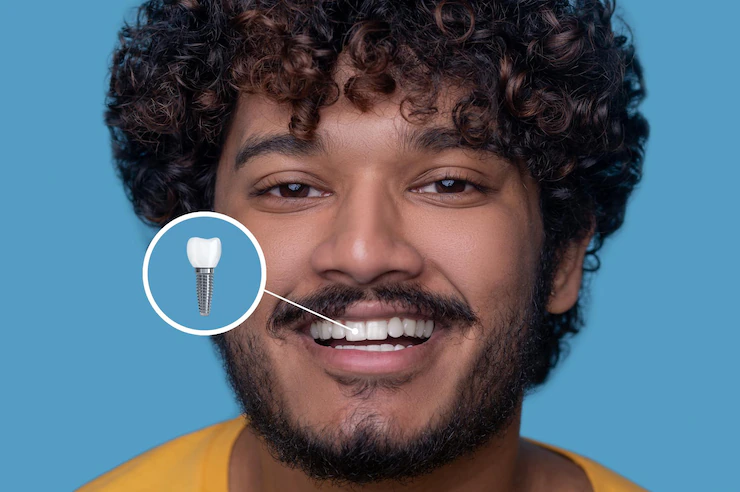 A dental implant (also known as an endosseous implant or fixture) is a prosthesis that interfaces with the bone of the jaw or skull to support a dental prosthesis such as a crown, bridge, denture, or facial prosthesis or to act as an orthodontic anchor. The basis for modern dental implants is a biologic process called osseointegration, in which materials such as titanium or zirconia form an intimate bond to bone. The implant fixture is first placed so that it is likely to osseointegrate, then a dental prosthetic is added. A variable amount of healing time is required for osseointegration before either the dental prosthetic (a tooth, bridge or denture) is attached to the implant or an abutment is placed which will hold a dental prosthetic/crown.

Improve the overall appearance of your smile with our team dedicated in providing you with the best cosmetic dentistry services and Smile designing treatment in Malappuram.